Enhancing Your Curb Appeal Can Help You Sell Your House Even Faster!
Everyone knows that the biggest selling points in today's market are the kitchen and bathrooms, but people fail to forget that curb appeal is how you initially pique someone's interest. Without a nice picture of the front of your house and your manicured front yard, people will probably scroll right past the listing on Zillow or drive past the "open house" signage in your yard. Without that initial "wow" factor, no one will take the time to see your newly finished kitchen with quartz counter tops or the fresh coat of paint in the living room and bedrooms. Taking the time to make sure their first impression is a good and lasting one can be the difference in having your house caught up in a bidding war or having little-to-no one show up to open houses.
Unsightly cracks, weathered concrete, or discolored walkways can turn people away from a home almost instantly. In this day and age, people are looking for homes that they don't have to do work to– only flippers are looking for fixer-uppers, unfortunately. So any ding, bend, or scratch is just a reason for them to lower their price.
Removing and repouring a driveway or walkway can make all the difference. It brings life to your home again, bringing a freshness to any pictures you post on Zillow or on the MLS.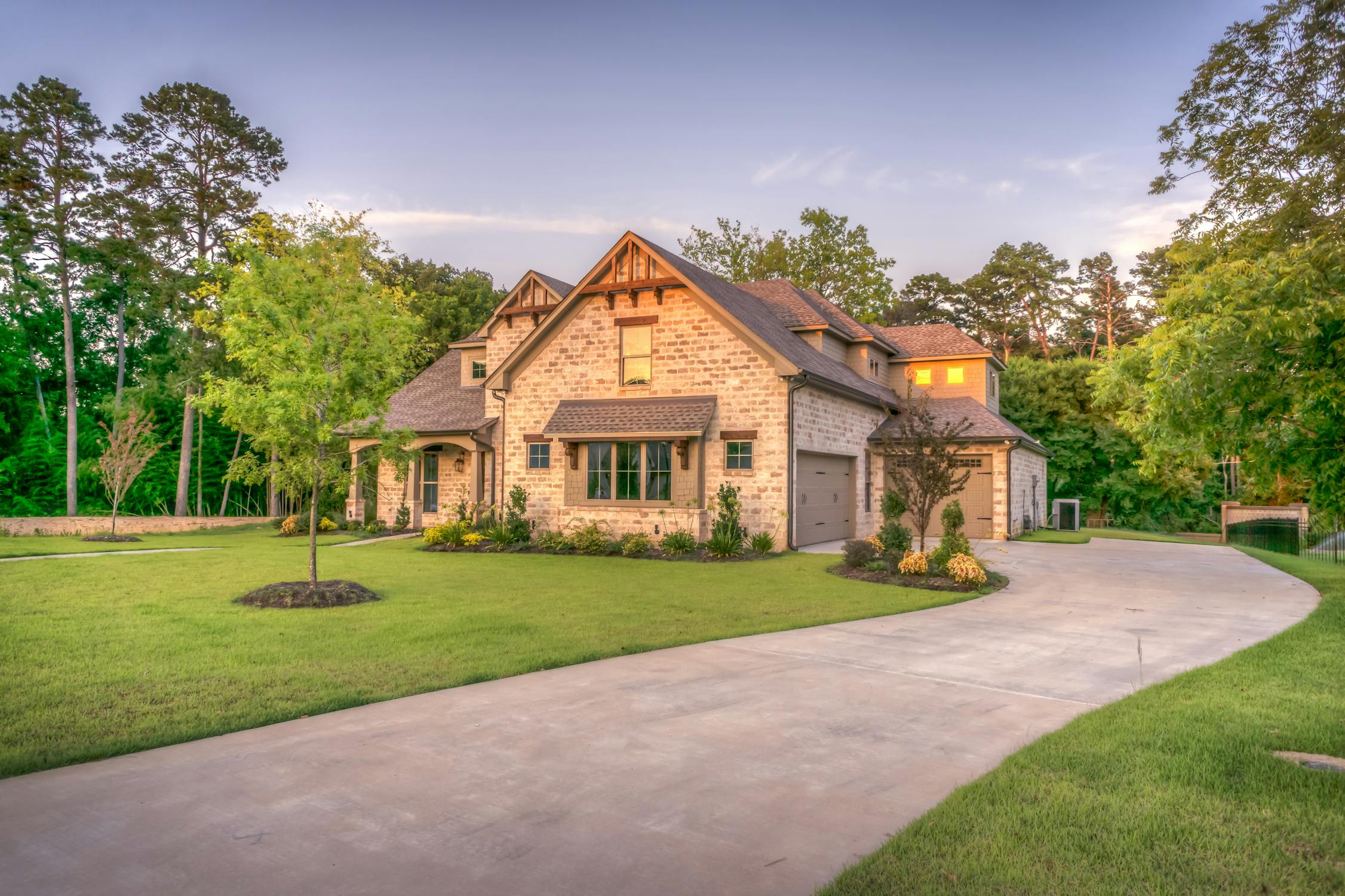 Just the difference in these two photos proves our point!
Now, repairing and replacing isn't the only option. You're probably wondering what other options you have, though. With concrete, you can turn the outside of your house from ordinary to stylish and vibrant by:
Resurfacing your driveway, walkway, or patio with a stamped concrete pattern.
Add a layer of colored or patterned concrete over the visible foundation to make your home look more upscale.
Using decorative concrete to make custom borders around gardens, walkways and mailboxes to add some personality to your yard that sets you apart from the neighbors.
Want To Install Concrete To Help You Sell Your House Fast In Atlanta, Georgia?

Call Us Today! 770-237-9101
Adding fresh flowers and shrubs only go so far, and will take upkeep throughout the home-selling process. Countless times people have planted flowers just to have them start to die right before a showing. With concrete, you'll definitely wow everyone and you won't have to worry about it deteriorating right before a showing or looking shabby because of lack of water and sun.
It adds to the true curb appeal and your buyer will truly thank you for the fresh new concrete enhancement!